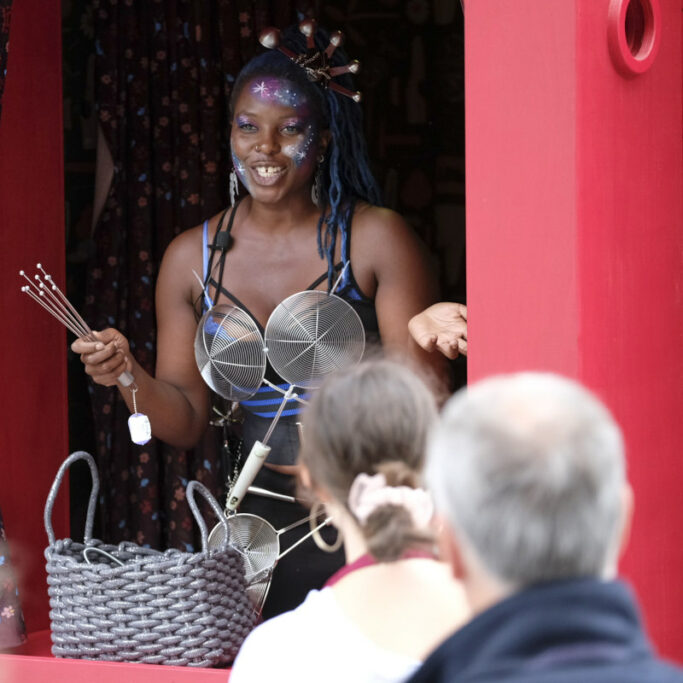 Latest Commission
Chanje will be performing Superposition II as part of the Cap & Dove ensemble, which comprises of six artists and theatre makers from Greater Manchester. Cap & Dove is a unique mobile arts centre, a mini space that houses a tiny theatre, presenting a live performance programme throughout Greater Manchester. The aim is to take forward the spirit of peace and freedom, captured in Greater Manchester's Peterloo commemorations. Superposition II, explores the theme of freedom, inspired by the late Stephen Hawking, it's a performative exploration of astrophysics and quantum mechanics from a feminist anti bake off perspective. Rejecting all things domestic and embracing all things out of this world.
Recent Projects
Manchester International Festival Commission Click Here to find out more…
Arts, Health and Wellbeing Talks Click here to find out more...