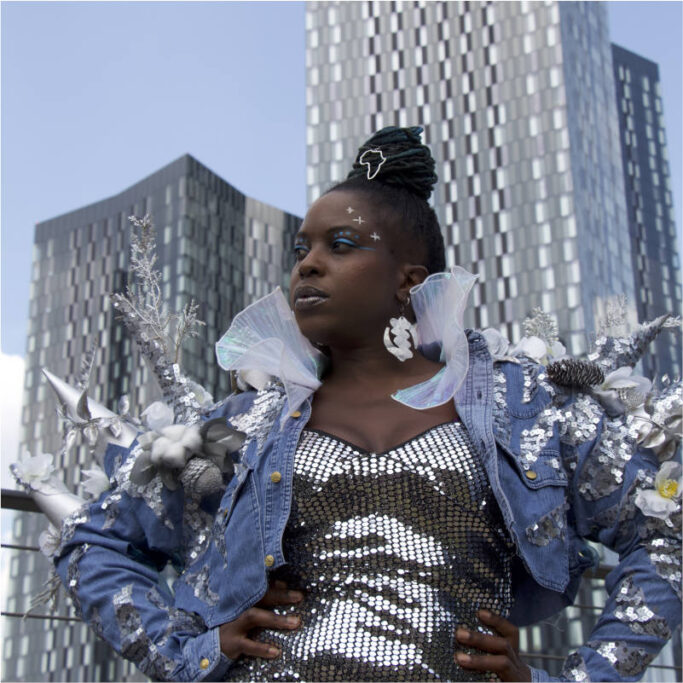 Chanje Kunda
Poet, playwright, performance artist & filmmaker. her vehicles of expression: positive power of words & the visual aesthetics of a black female body as a canvas for modern art,
'…Delighted to have been introduced to Chanje's work. Her vivid and startling use of language pulled me
up short.' Jane Fallowfield, Literary Associate, Talawa Theatre
'Chanje is an amazing performer with a terrific
multi-layered practice' Jesse Darling, Live Artist
'Exquisite, poetic, beautiful, cosmic, far out.
An absolute pleasure to witness' Audience Feedback for more info click here
Recent Projects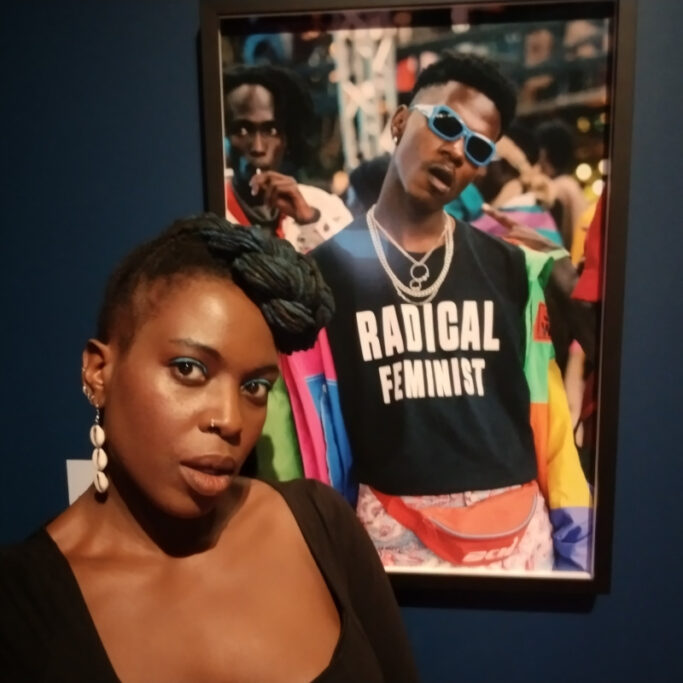 Reclaim the Night
Click Here to find out more...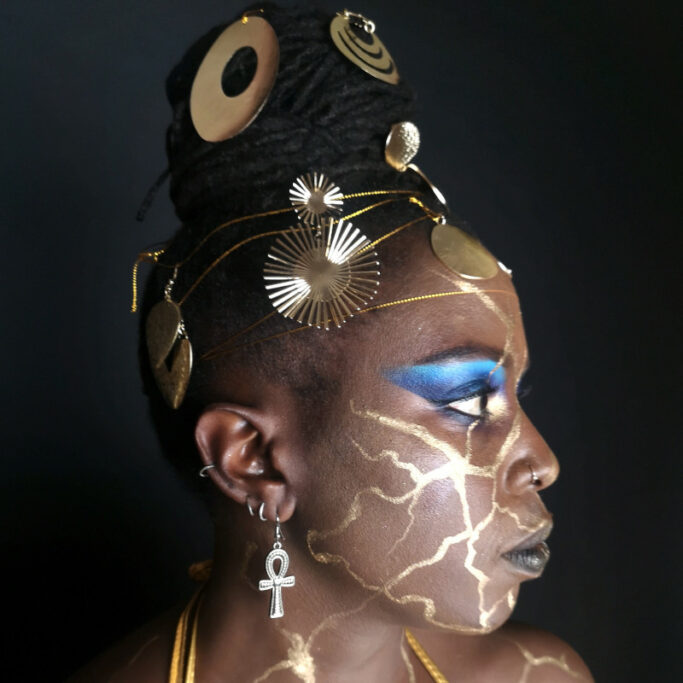 Kintsugi Gold for Dada Fest https://www.chanjekunda.com/kintsugi-gold/