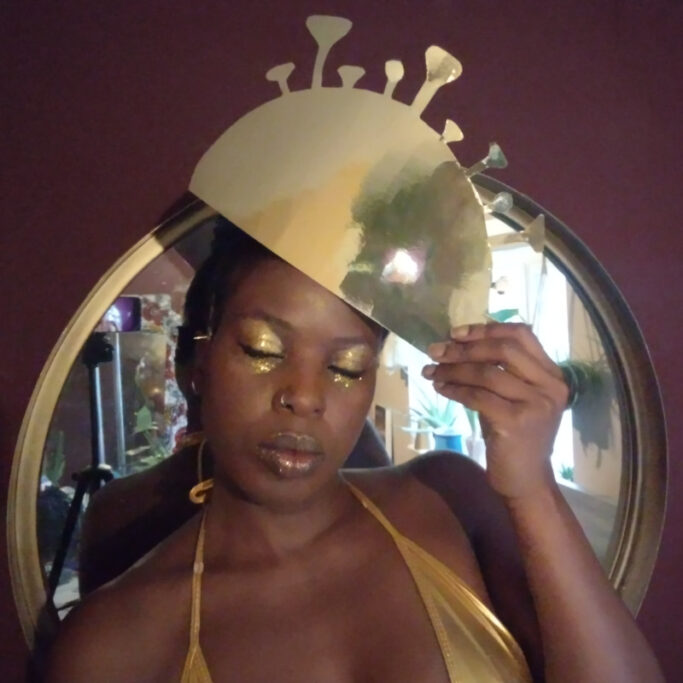 Culture during Covid
During the pandemic, live performance has been in 'sleep mode'. In 2022 it has be taken off standby. Chanje is taking time to research and develop a new performance piece called 'Reclaim the Night'. It is about female sexual empowerment. In the #MeToo era there has been a lot of talk about women's right be free from fear. But what if female sexual empowerment could rise from not only being free from fear, but freedom to explore and pursue a sexual nirvana.
The show is in the development phase and is exploring creative practices in performance including performance as fine art, and the embodiment of female deities in performance. This project is supported by The Royal Exchange Theatre and the Arts Council of England.
Recent Projects
Manchester International Festival Commission
Click Here to find out more…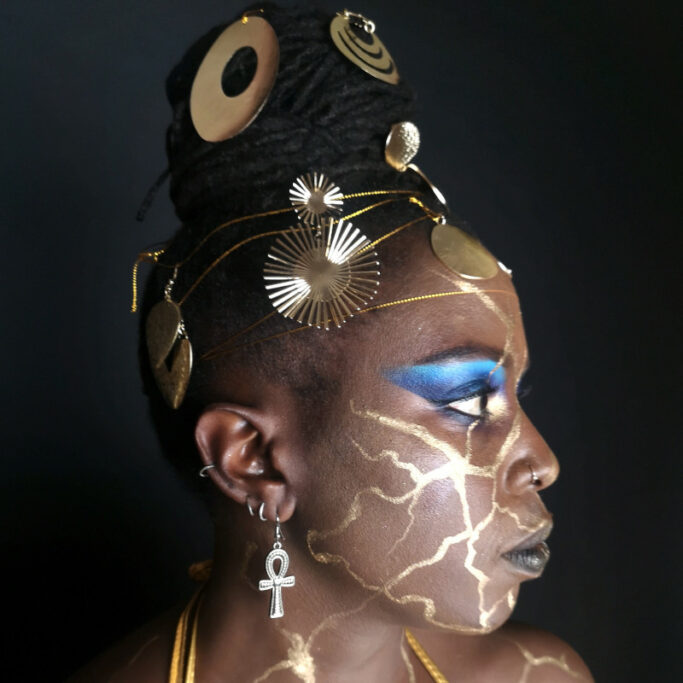 Kintsugi Gold for Dada Fest https://www.chanjekunda.com/kintsugi-gold/