Artist
Chanje Kunda is a poet, playwright and performance artist. She creates autobiographically inspired art about how the personal interlinks with the political. Exploring 21st century life, she aims to use art to transform lives, shift consciousness and bring hope to an otherwise stressful modern existence.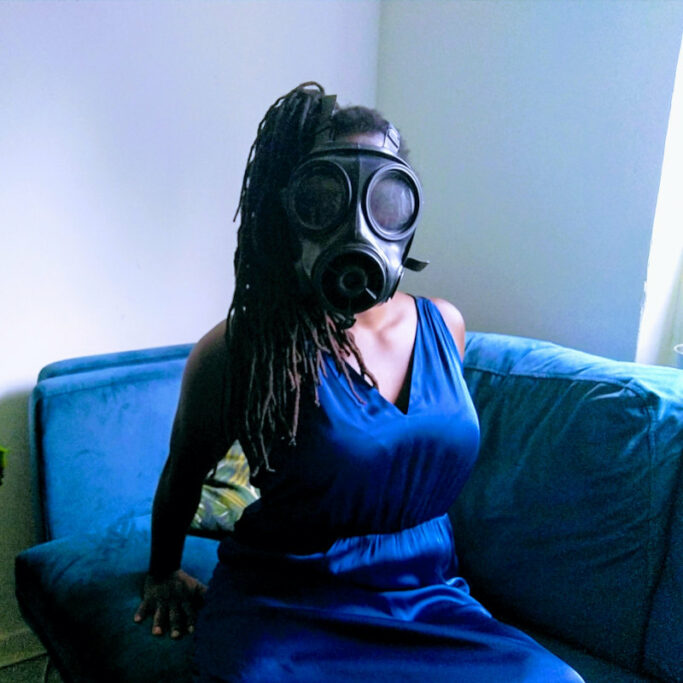 Recent creative commissions have been received from Manchester International Festival and the Imperial War Museum. UK performance highlights include features at The Royal Albert Hall, the Southbank and the Royal Exchange, in addition to touring arts centres and festivals throughout the country . Internationally she has performed at the Calabash Literature Festival, Jamaica. As an artist-in-residence in the Netherlands, she has performed in Amsterdam, Rotterdam, Eindhoven and Groningen. She has also toured work to Zimbabwe and South Africa. Other international representation includes selection by the British Council for IETM conferences in Romania and Croatia.

Her written work is included in literary journals and anthologies as well a full length solo collection published by Crocus books 2013. Solo theatre productions to date are Blue Black Sister 2009, Amsterdam 2014, Superposition 2017 and Plant Fetish 2019. Chanje has also devised and delivered creative workshops in universities, colleges, hospitals, prisons and arts centres including National Student Drama Festival, Eclipse Theatre, Central Manchester Hospitals and Styal Women's Prison. Most recently she lead Creative Writing workshops for the Whitworth Art Gallery, with their 'Still Parents' group. Participants wrote poetry in memory of a still born or neo-natal baby loss, and this poetry is on display alongside visual artwork.