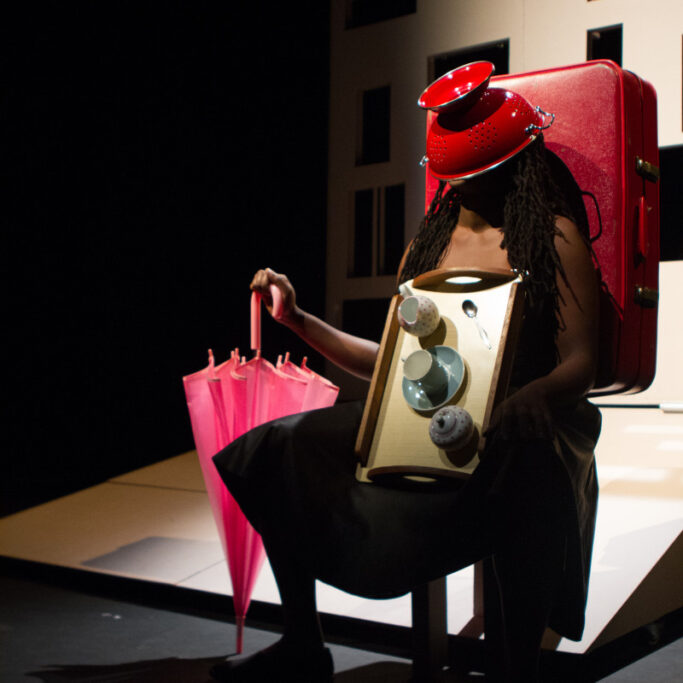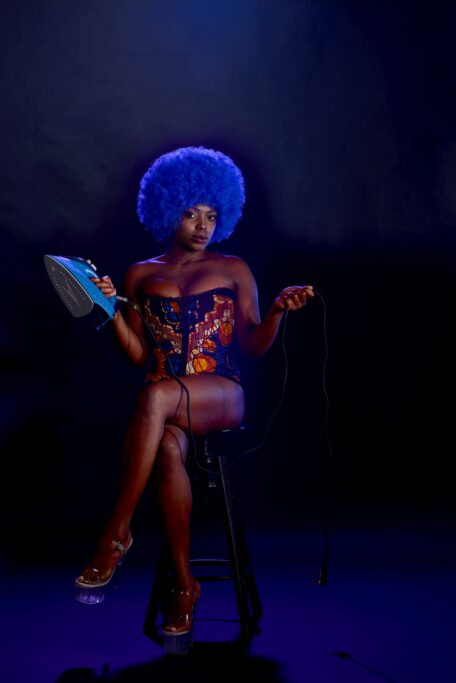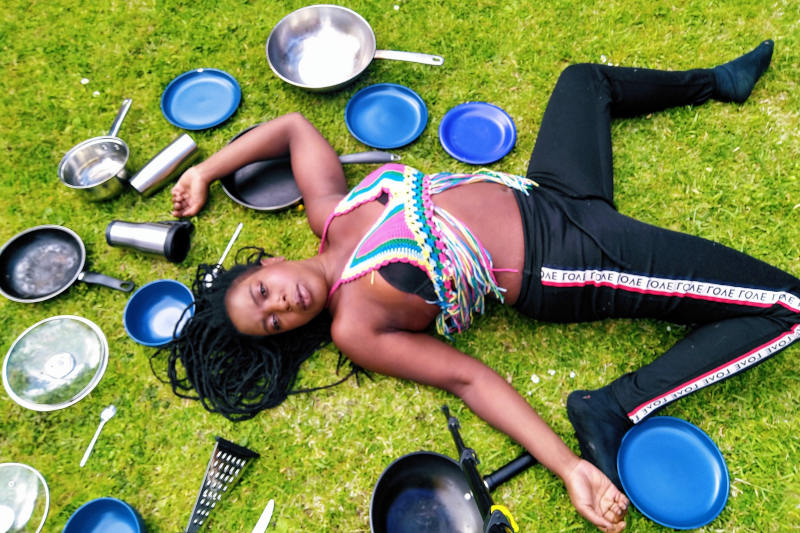 Toilet Roll Gate Retrospective

Chanje Kunda was the first artist to be supported by Manchester International Festival's new fund for artists and creative practitioners to support them to continue to experiment and test new ideas during lockdown. She created Toilet Roll Gate Retrospective, a spoof news report responding to the current toilet roll shortage, featuring toilet roll haute couture catwalks, African dance with toilet roll embossed costumes, and hiphop video featuring confrontational lyrics about so called 'toilet roll beef'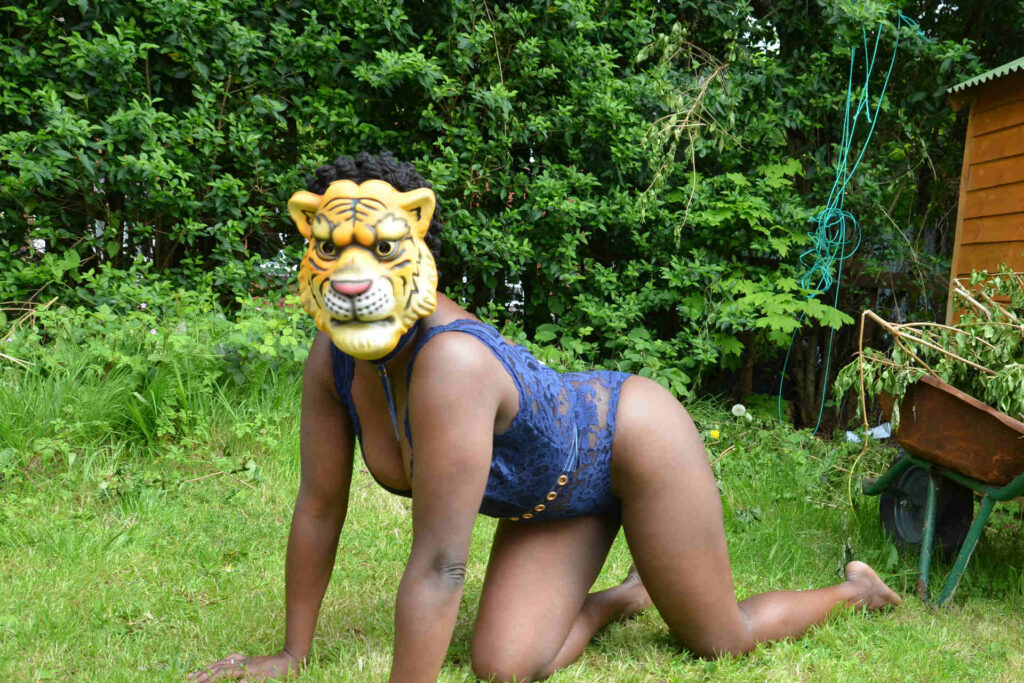 Mask Series

An exploration of the concept of masks, inspired by Jungian Theory of persona. Chanje was interested in investigating the masks we wear; the personas we don. There is the mask we show to the public, the mask that we show to our friends and family, and the mask we don't share with anyone. The mask we do not share is considered to be our authentic self. The typical Jungian moment is when 'the excessive commitment to collective masks breaks down' . It is sometimes known as a midlife crisis.

Also, masquerade, in Caribbean culture is a celebratory and liberating experience that frees us from the dullness and monotony of everyday life. Chanje is looking at creating visual art and performance that uses the concept of masks to explore concepts of selfhood, and our right to experience joy.
I Can't Breathe

Experimental in both form and content, this short film entitled '#ICantBreathe' is a live art performance that uses art as activism. The theme of the video was inspired by these global trending hashtags: #ICantBreathe and #blacklivesmatter which is a call for an end to police brutality and a campaign for racial equality.