This is the concept of masks
Mask Series
An exploration of the concept of masks, inspired by Jungian Theory of persona. Chanje was interested in investigating the masks we wear; the personas we don. There is the mask we show to the public, the mask that we show to our friends and family, and the mask we don't share with anyone. The mask we do not share is considered to be our authentic self. The typical Jungian moment is when 'the excessive commitment to collective masks breaks down' . It is sometimes known as a midlife crisis.
Also, masquerade, in Caribbean culture is a celebratory and liberating experience that frees us from the dullness and monotony of everyday life. Chanje is looking at creating visual art and performance that uses the concept of masks to explore concepts of selfhood, and our right to experience joy.
Masking Climate Change: Experimental performance for Word Of Warning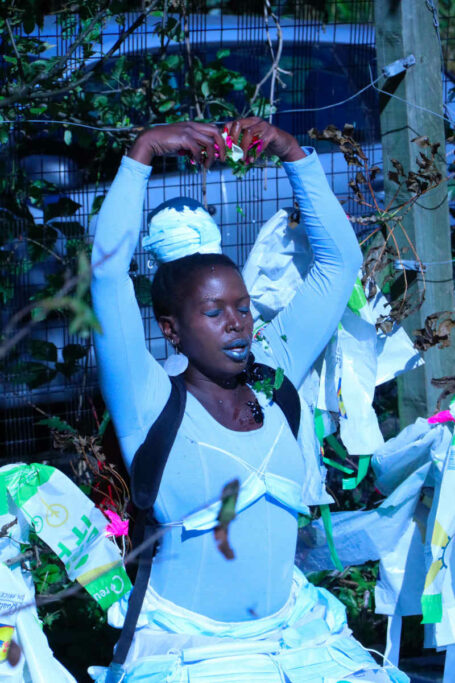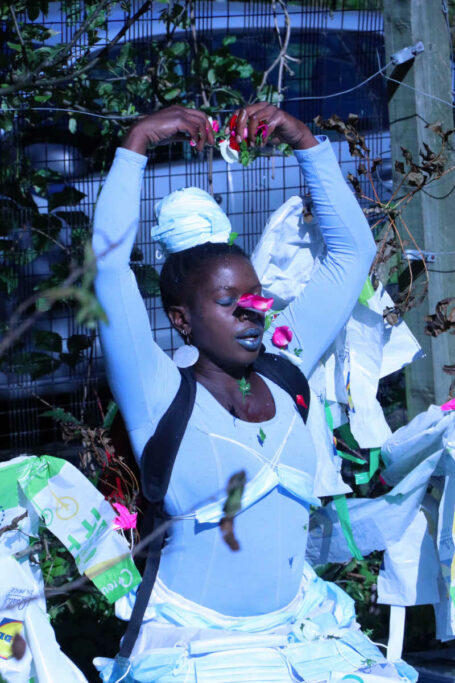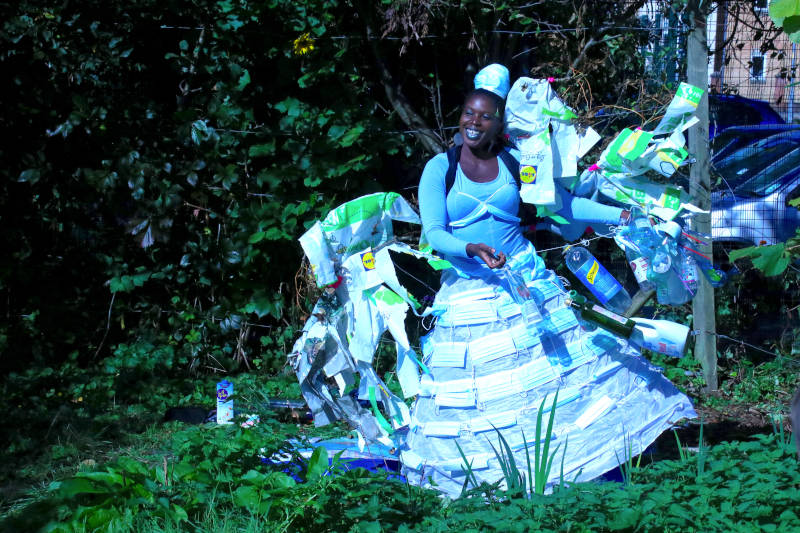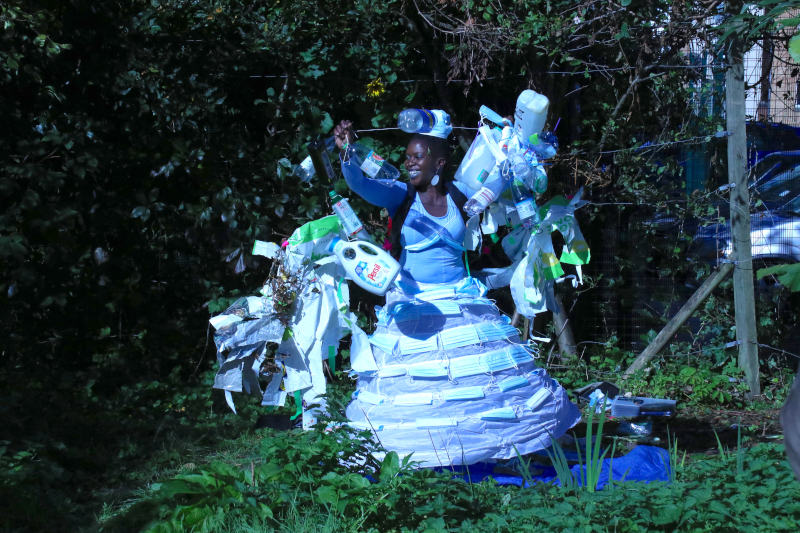 Chanje Kunda:
Masking Climate Change: Masking our faces, our expressions, our emotions, the new sea of blue is masking the harm we do to our world. Disposable plastics and masks are clogging the environment destroying the beauty that should be healing. From the maker of
Plant Fetish ,this new twist juxtaposes the beauty of nature and the blight of trash to ask if there's a botanical remedy to our ills.